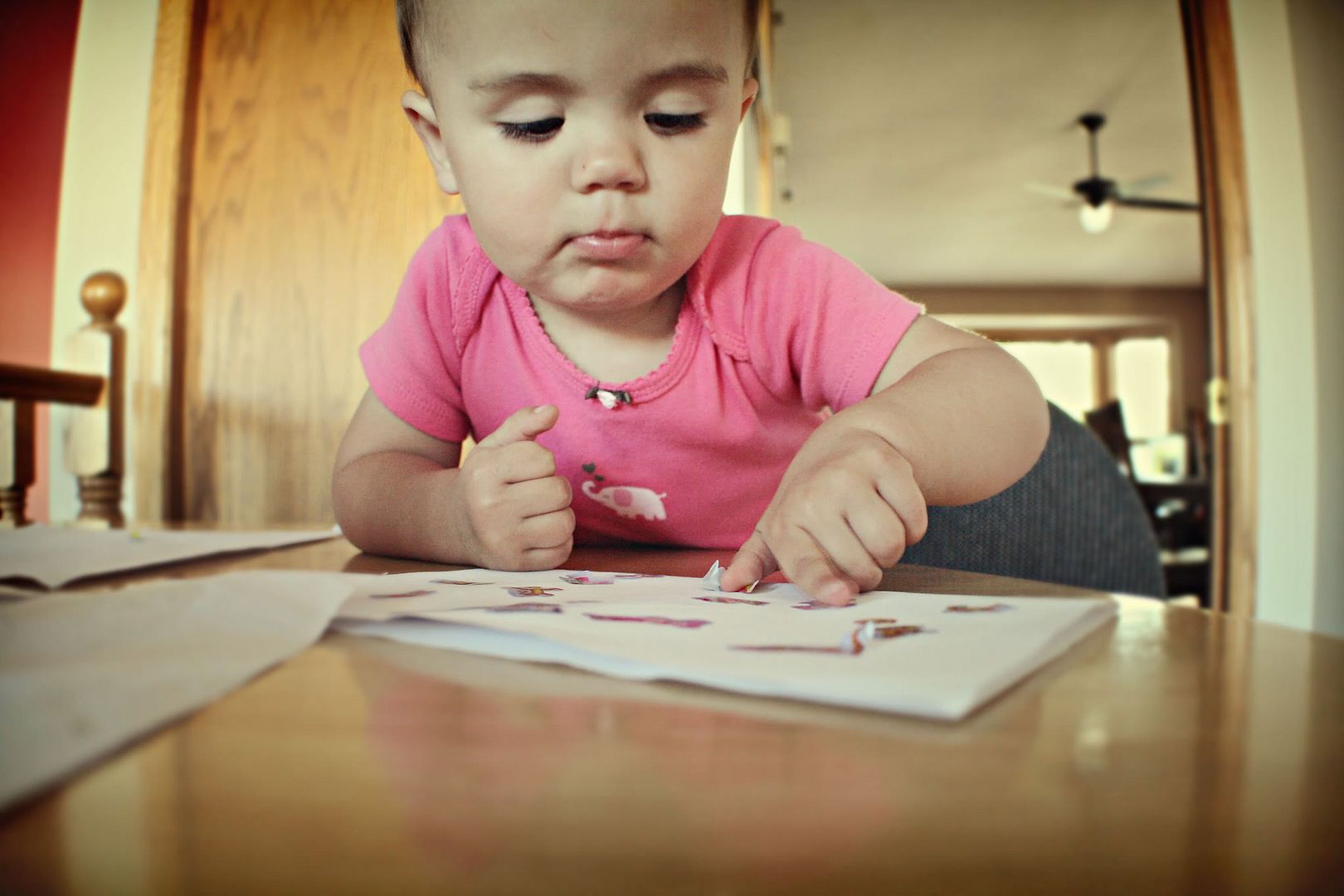 I brought over these Winnie the Pooh stickers that I found while cleaning out my Craft Room this week. Paige has never played with a sticker, and the fact that they were Pooh Bear kept her busy for over an hour!
The very first picture is now what she does when you say "smile" haha.
She has a stuffed Pooh Bear and she loves it to death, and she calls it "Pooooooooooo" which is adorable.
Good Chat! I'm going to go see if I can make some Jam now ;)