Finally it's here. My new Plush Camera.
These pictures really don't do it justice. I think I'm going to take some better ones tomorrow.
Its been in my sketch book, and now it's here. Yay!
The flash is very much my favorite part.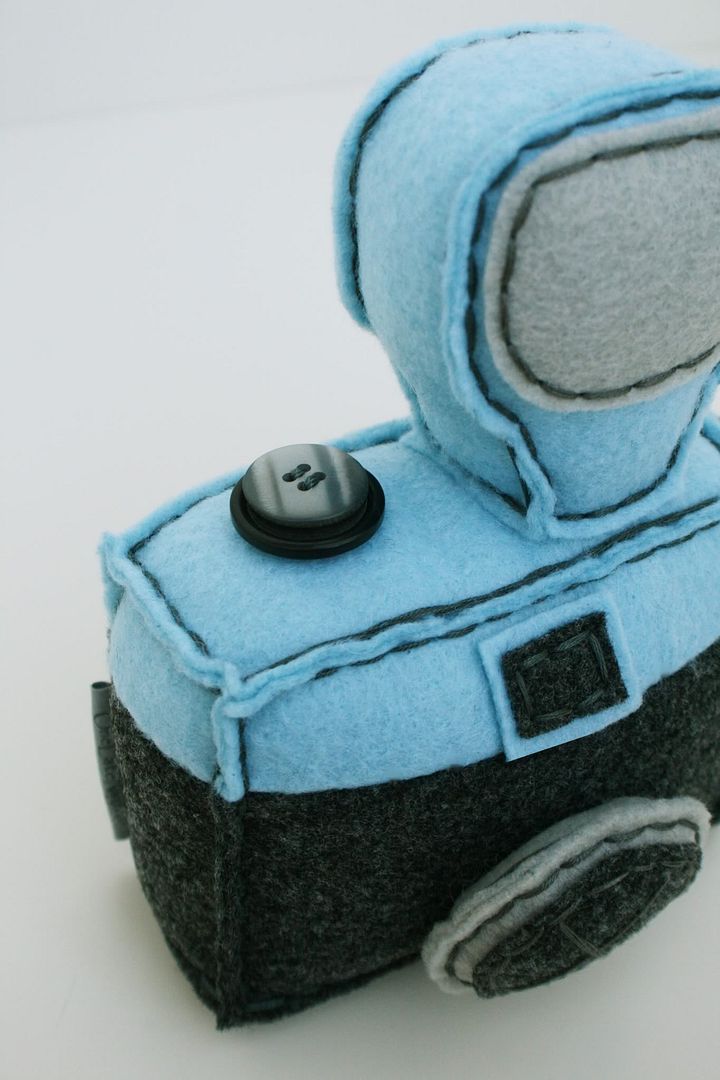 I hope you like the new addition!!
Ps. Speaking of camera's mine needs a tune up. Its not focusing very well at all.
I need to get this fixed asap.